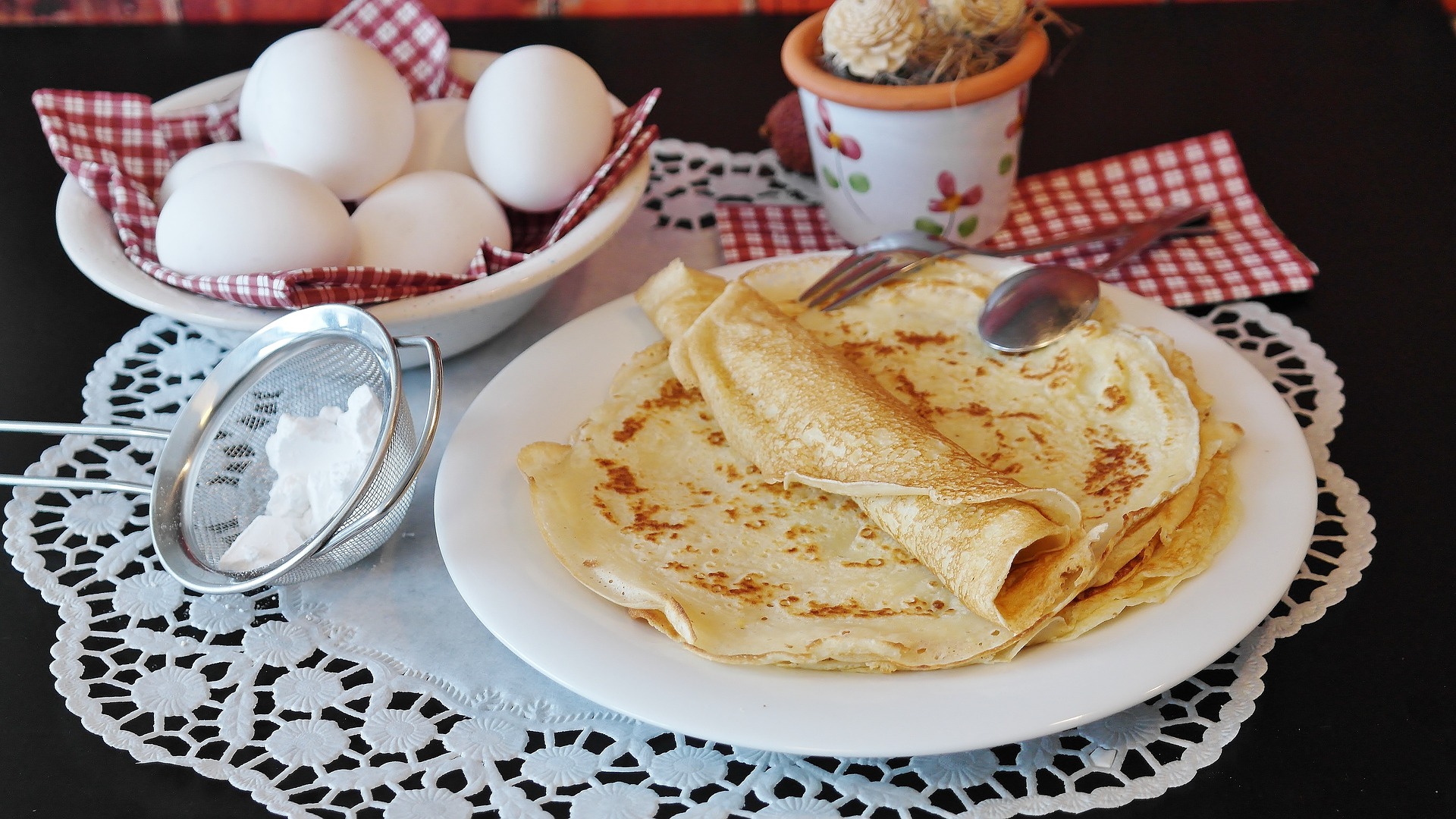 Blog - Shrove Tuesday/Pancake Day
Blog - Shrove Tuesday/Pancake Day How did it Originate?
I remember my early childhood days where I attended Swanbourne House School; a top boarding school in Winslow, Buckinghamshire catering for children up to 13 years of age, many who would then progress to schools such as Eton, Harrow and Stowe. The education there was not the only thing of the highest order, the food was equally good, thanks mainly to the two Spanish Chefs, Gonzales and Pepe!
It was unusually one of their simplest recipes that had everyone looking forward to this particular day, that day was Shrove Tuesday if you were religious and Pancake Day if you were not! Kids being kids we would come up with all sorts of fillings from your usual sugar, jam, and fruit fillings to yoghurt, penny sweets, tomato sauce and melted chocolate bars from our pockets!
Shrove Tuesday is traditionally the feast day before the start of Lent (Ash Wednesday), so it was the last chance to use up eggs and fats before the Lenten feast so pancakes were the perfect dish! Lent, the 40 days leading up to Easter, was a time of fasting and on Shrove Tuesday, Anglo-Saxon Christians would go to confession and be absolved from their sins. A bell would be rung to call people to confession and this Pancake Bell is still rung to this day.
Traditionally an English pancake is made with ingredients that some say symbolises the time of year:
-         Milk as Purity
-         Flour as the staff of life
-         Eggs as the creation
-         Salt as the wholesomeness
Syrup, lemon juice or caster sugar is normally the way to finish it off after flipping it over several times in the frying pan.
Watch the short video below if you are unsure of the ingredient measurements:
Ironically, according to history the pancake race originated in a local town close to my former school and that was Olney, Buckinghamshire. Apparently in 1445 a lady of Olney heard the bell whilst making pancakes and ran to the local church still holding the frying pan with the pancake intact. This then created the annual and world famous Pancake Day race where competitors dress as housewives with aprons and try to get to the finish line first whilst tossing the pancake continuously.
Different areas have different variations, from kissing the bell-ringer at the end to win to grabbing the biggest portion of a large pancake that is thrown into the air.
WNA Group would like to wish you all a happy Pancake Day (28th February) and feel free to post your adventurous pancake fillings to our facebook pages:
WNA Group:                        https://www.facebook.com/wnagroup.co.uk/
WNA Healthcare:               https://www.facebook.com/www.wna.healthcare/
WNA Solutions:                  https://www.facebook.com/www.wna.solutions/
HMR Medical & Nursing: https://www.facebook.com/www.hmr.co.uk/
Previous
Next